First, click the "Log In" icon on the top right side of the page, which should look something like this:

Next, under "Already have an account?" press the "Log In" button:

Click the "I forgot my password link" underneath the "Email" and "Password" field, as shown below.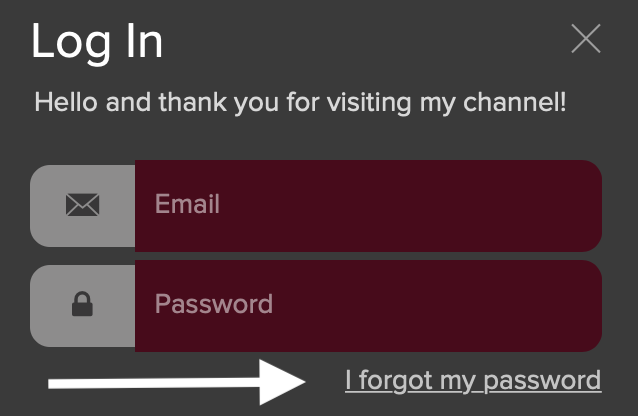 This will prompt you to enter your email. Shortly after entering your email, you will receive an email that will allow you to complete the password reset process.
6
-4
Was this article helpful?
1 out of 6 found this helpful