To log in, go to the top right corner of the page and press the "Log In" button, which should look something like this:

The below login modal will appear. If you have not created an account, please enter your desired account details and click Sign Up. If you have already done this, please the Login button under "Already have an account?" and enter your login credentials.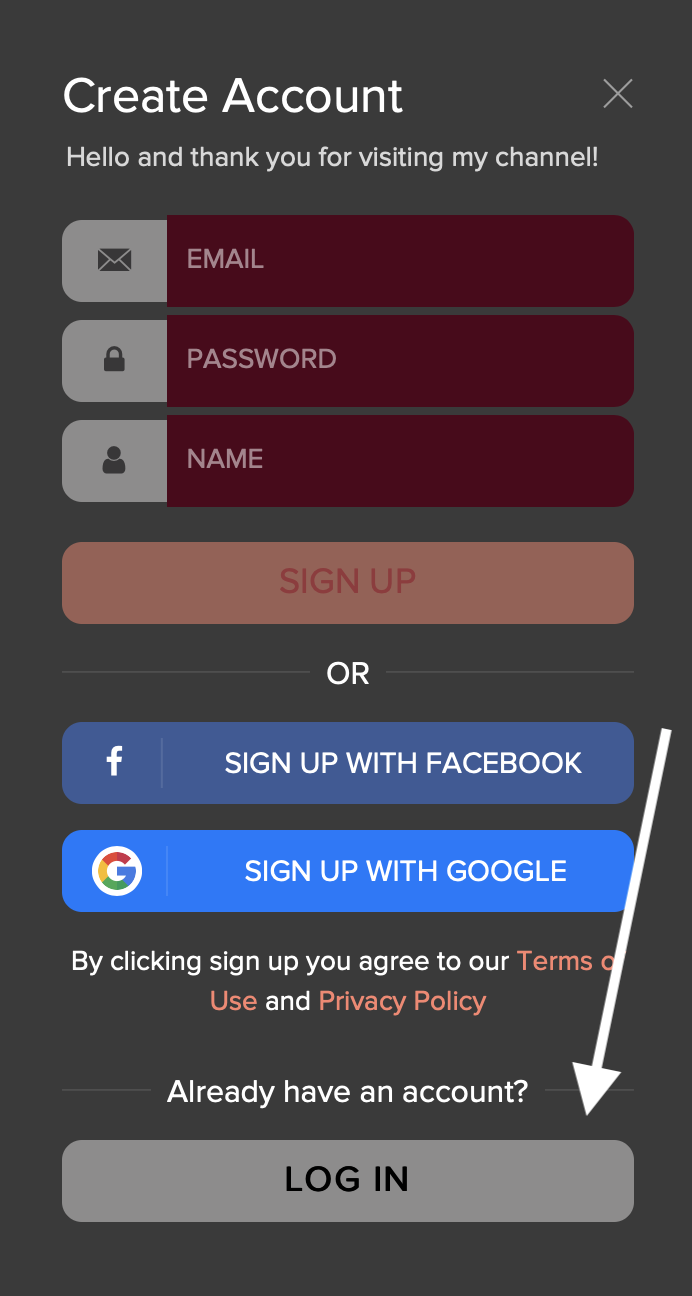 Please note the following:
The credentials that you used when you originally made your account and purchased your tickets with are your login credentials moving forward.

If you originally signed up with Facebook or Google, then you must continue to do so. Do not enter your login credentials for Facebook or Google into the "Email" and "Password" field, as this will not allow you to log in.
4
-2
Was this article helpful?
1 out of 4 found this helpful